Double Podcast Episode – House Party and Omnus protocols!
If you're looking to jump into Marvel Crisis Protocol, or just need to fill out your roster with some fresh recruits or supervillains, please check out our Sponsor Board in Brum!

So although I'm not back into the swing of daily posts, I have still been able to produce some content! Once we have the full updates and new cards, which we now know are set to drop Thanksgiving week around the 25th, I'll be able to jump back into doing much more regular content – Including overall summaries of each Affiliations playstyle and core characters.

In the mean time, today I have not one, but two podcast episodes to share with you! The first I recorded over the weekend with Omnus Protocols. This was my first time teaming up with him for an episode with Omnus, so you can check that out here! Hopefully I'll be able to grab an RSS feed link from him soon so I can embed it properly!
The second Podcast I recorded recently is my monthly protocol partnership with House Party Protocols! If your looking at listening then your in for a surprise, as we ended up recording a super long two hour episode after the Black Order updates dropped halfway through our recording!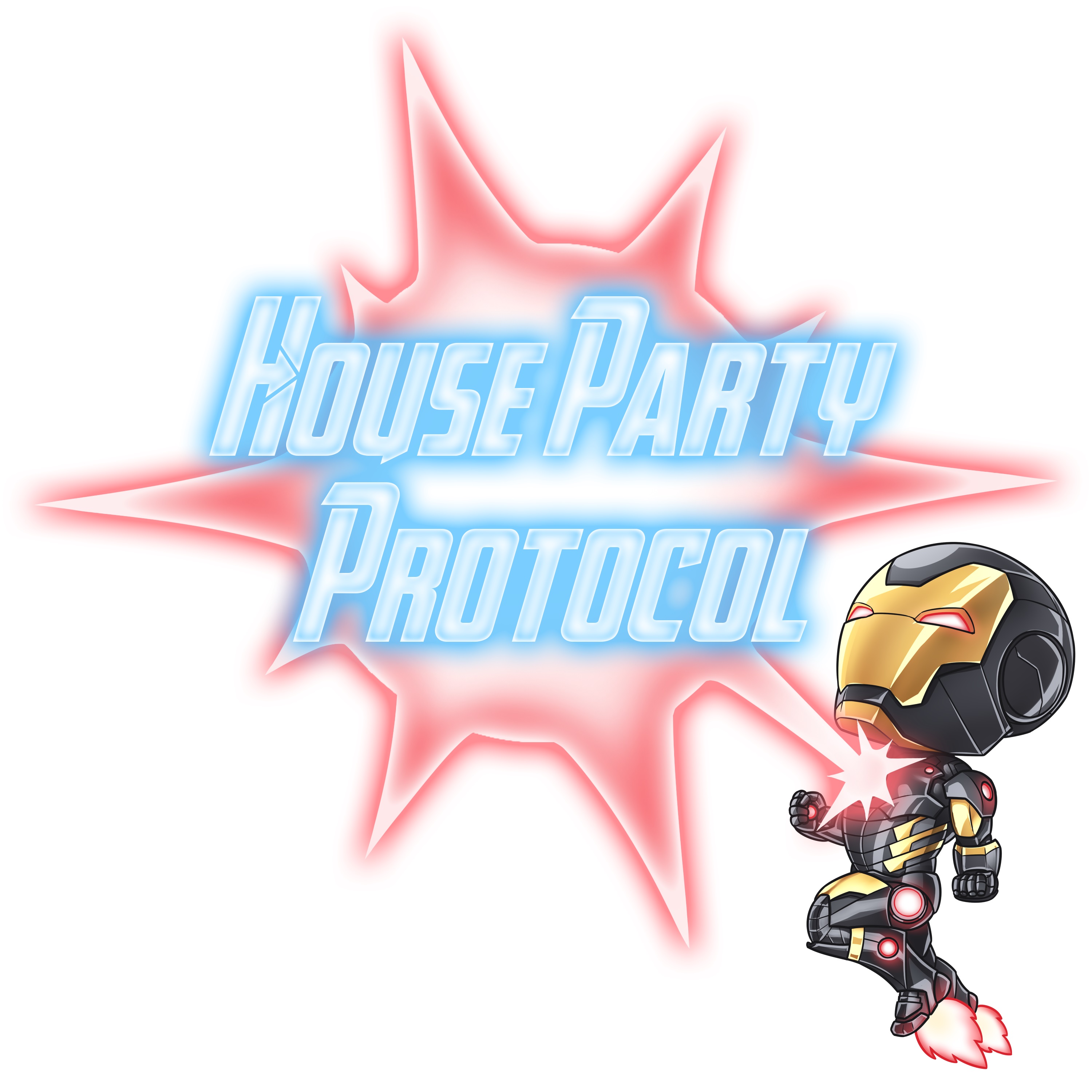 In this Episode, Will is joined by Arun from Web Warrior Protocols and Jon.  The guys start the show by discussing Will's upcoming tournament roster and what he might do in certain situations.  Then, smack in the middle of the show AMG revealed the new Black Order updates so the gang takes a look at those and discusses how to get the most out of the new toys.  Lastly, the crew takes a look at the recently revealed updates to Valkyrie, Medusa and Enchantress to discuss where they now fall within the broader context of MCP.  Enjoy! We have a Patreon Connect with us on Facebook @housepartyprotocol Discord – HPP_Greg or HPP_Will Email us – housepartyprotocolpod@gmail.com The Gamer's Guild Blacksitestudio.com – HOUSEPARTY15 War Colours BATerrain – Joshua Russell
Both these episodes were really great to record, and we discussed some really great stuff in both. Hopefully I'll make another feature on Omnus Protocol soon, and I'll definitely be back for more episodes as myself and House Party Protocols pair up!

As always, please leave a thumbs up if you enjoyed reading, or a thumbs down if you didn't! Please feel free to comment with any thoughts you have! If you're interested in video content, then check out Wargaming Luke on YouTube as he shares his weekly Marvel videos!

If you're looking to expand your roster with some new Heroes for Hire, or want to start off and take the dive into Marvel Crisis Protocol – Check out Board in Brums Marvel section here, for all the MCP goodness you need! Thanks again for reading!